Welcome to our San Antonio Romanian Orthodox Church
Our church community is involved in many activities to include children's ministries and events, women an men's groups, fellowship get togethers and meals, holidays celebrations and traditions and humanitarian efforts.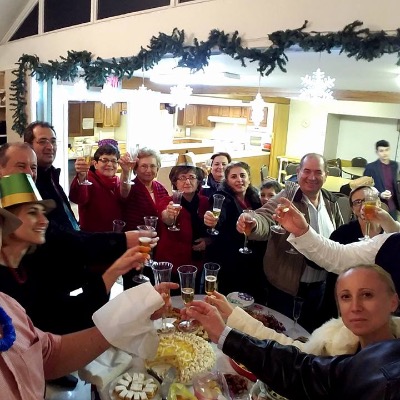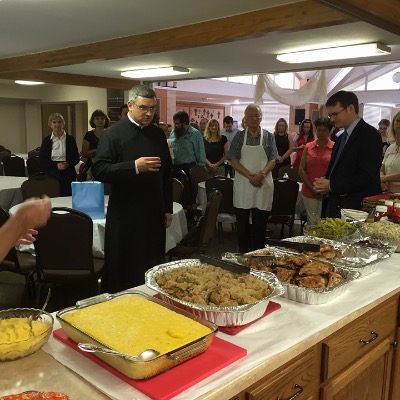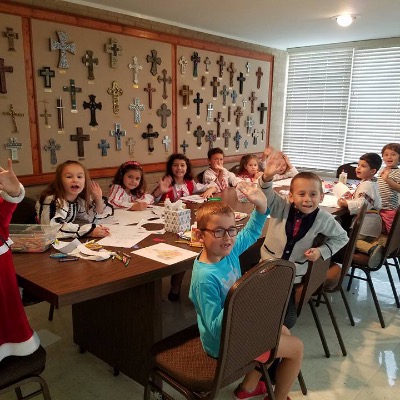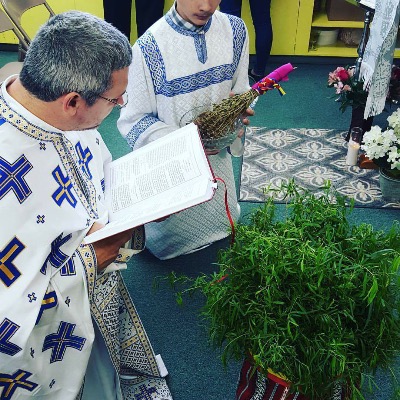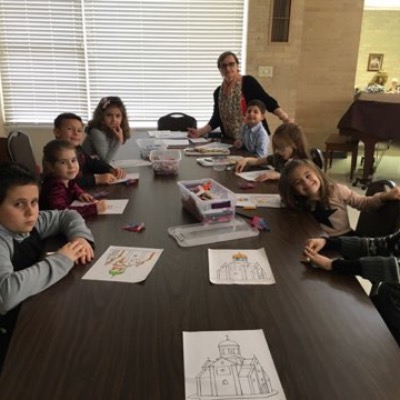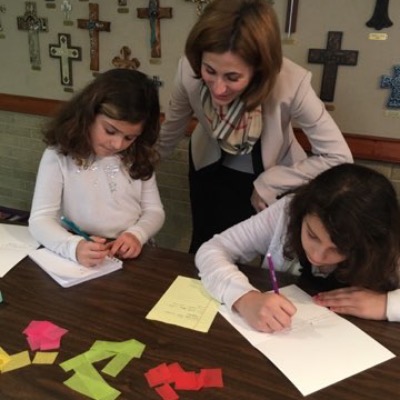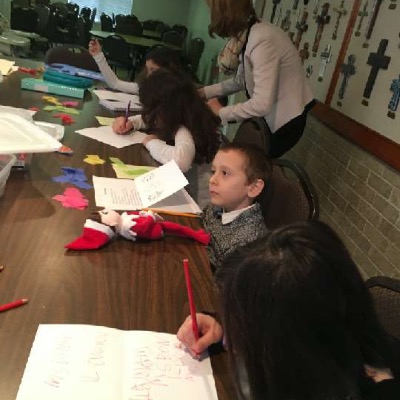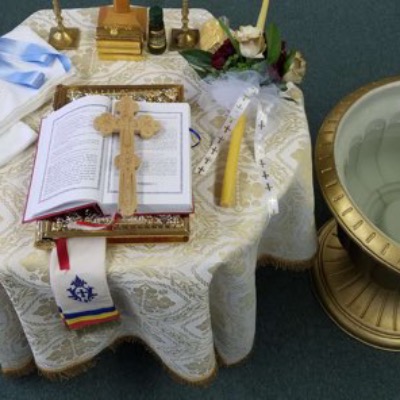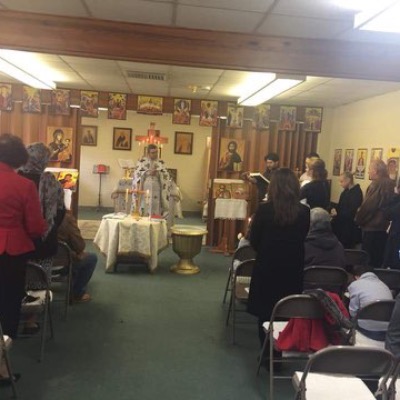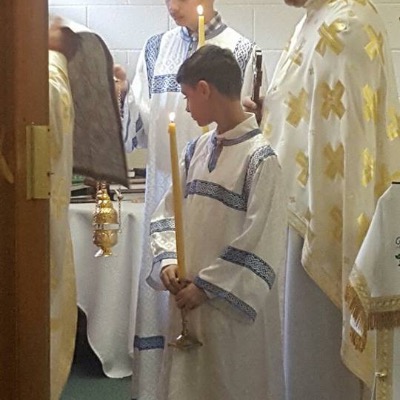 4 March, 2018 -His Eminence Archbishop and Metropolitan Nicolae from The Romanian Orthodox Metropolia of Americas blessing the future home of the Saint John Cassian Romanian Orthodox Church at Bandera Rd in San Antonio, TX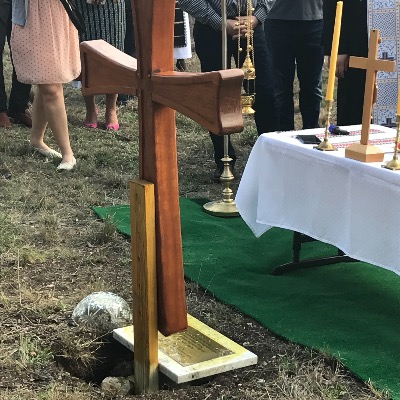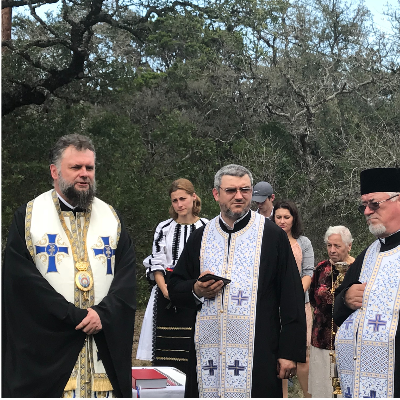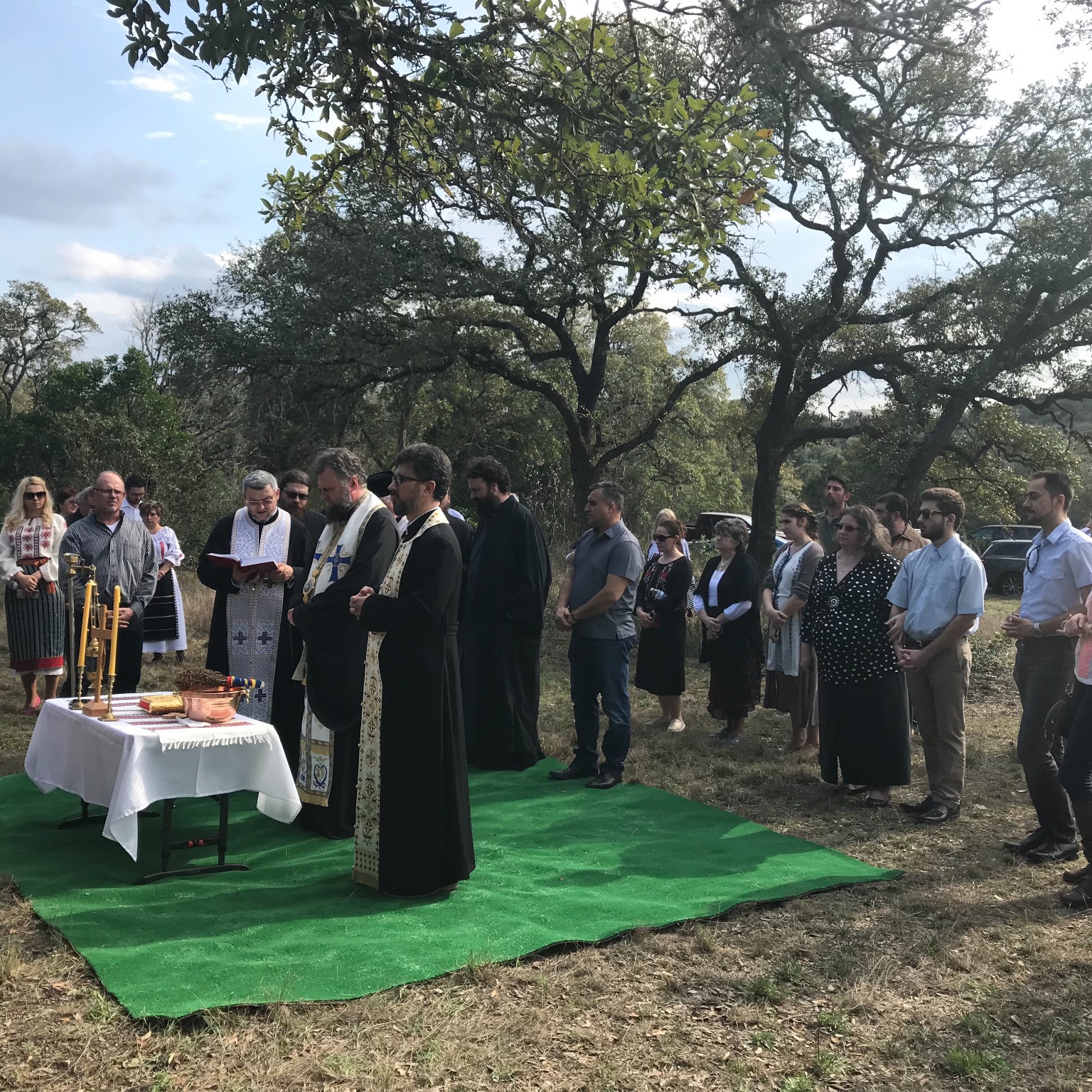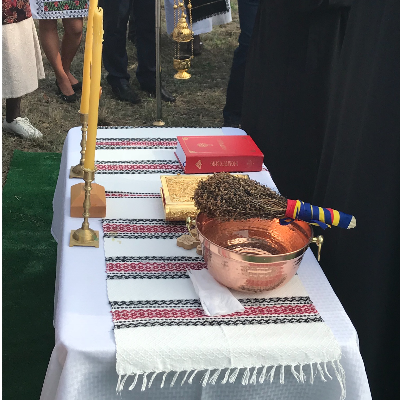 4 March, 2018 -His Eminence Archbishop and Metropolitan Nicolae from The Romanian Orthodox Metropolia of Americas officiating the Sunday Service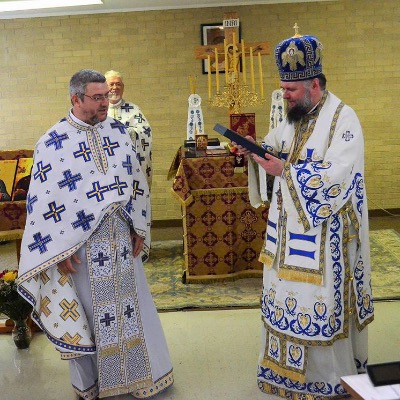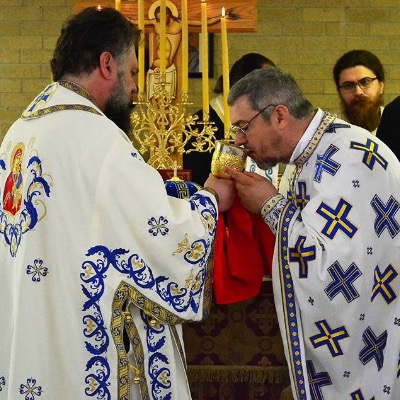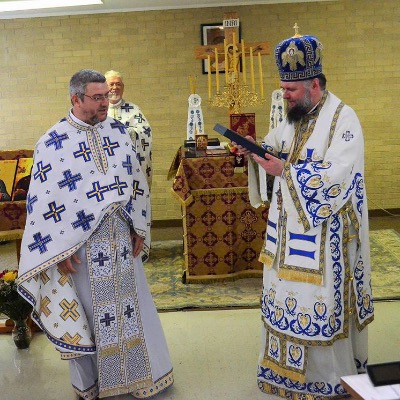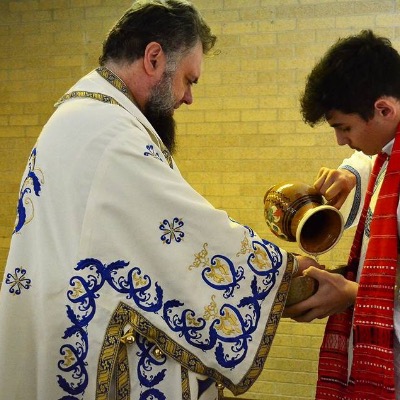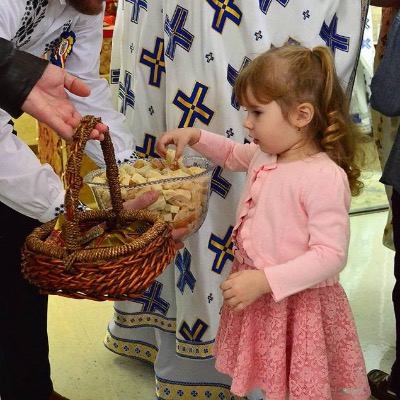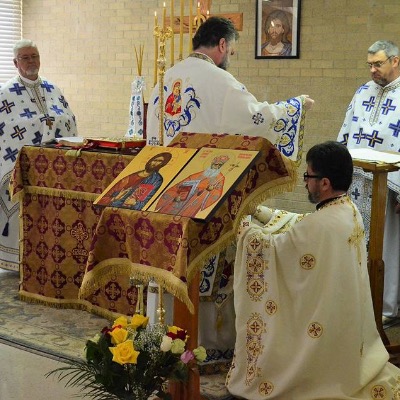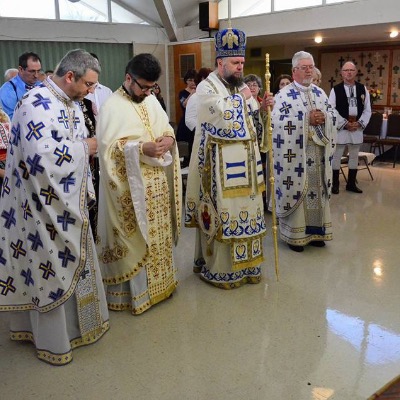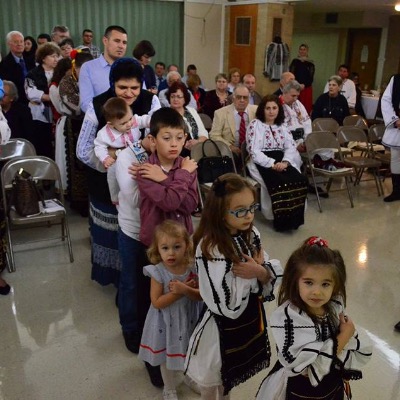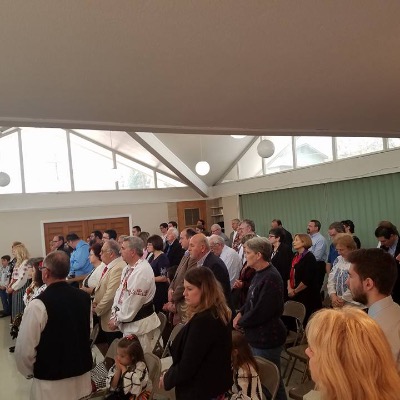 3 March, 2018 - Christ Amongst Us Concert - For the first time in Texas, The Dionysious Exiguous, Chantal Choir of the Romanian Orthodox Episcopate of Italy, performed an amazing Byzantine munis concert in Romanian, English and Greek. This extraordinary concert celebrated the Triumph pf Orthodoxy, 100 years of Unity, Faith and Nation. The concert was followed by a lent dinner prepared by the Romanian community for all who attended the concert.
This year Romania celebrates 100 years since ethnic Romanians, meeting in the city of Alba Iulia, declared the Union of Transylvania with Romania in 1918. For hundreds of years, Transylvania was part of the Habsburg and Austro-Hungarian Empire. A period when Romanians, although representing the majority of the population, where suppressed and deprived of fundamental rights. It is no surprise that for many years language and religion have created that special bond among people and our Christian Orthodox faith has been the wheel behind many important decisions during our history. Often, political decisions were made inside Metropolitan buildings of Chisinau and Cernauti. This concert was an icon of the Romanian spirituality, of our Orthodox faith and believes. Far away from our mother land, the country where we were born and raised, we have created a new life in a new country, and it is not without surprise that, like our predecessors, we gather around our Romanian Orthodox church to preserve, continue and maintain our faith and language.The Dyonysius Exiguous Choir is comprised by Romanian priests, all with parishes around Rome, Italy, and affiliated to the Romanian Orthodox Episcopate of Italy. They will sing in Romanian, Greek and English.We are blessed to be accompanied tonight by His Eminence Archbishop and Metropolitan Nicolae from The Romanian Orthodox Metropolia of Americas.
We would also like to acknowledge the presence with us of Pastor Silviu Neagu, Imam Beytullah Colak, from the Islamic Institute of San Antonio. We would like to extend our thanks to Reverend Kristine Hill and the Lutheran community from Shepard King Lutheran Church for their hospitality and for allowing us to celebrate this event in their church. We would also like to extend a special thanks to Ms JoAan Andera from the Institute of Texan Cultures. Her support and advice has greatly contributed to the success of this concert. Even from the Old Testament, man has offered to God all that is beautiful. The song became the expression of any prayer: for happiness, for giving thanks, for mourning, and for repentance. The Church has established that prayers and theology, speaking with and to God to be embraced in the beauty of music.How we call the music sang in the Church? We can call it Byzantine, Psaltic and church music. Byzantine because was born and developed in the Byzantine Empire. Psaltic because Psalms were sang by Prophet David but also because of the importance of Psalms during the service.
Special thanks to choir's members: Father Marian Jianu, Father Gabriel Popescu, Father Lucian Birzu, and Father Liviu Baciu.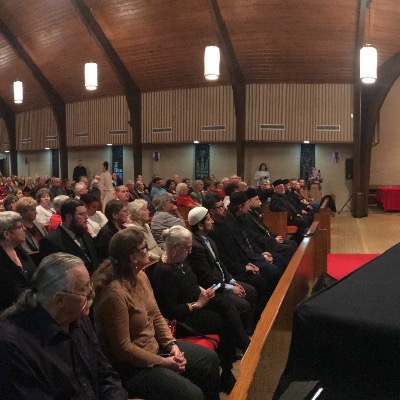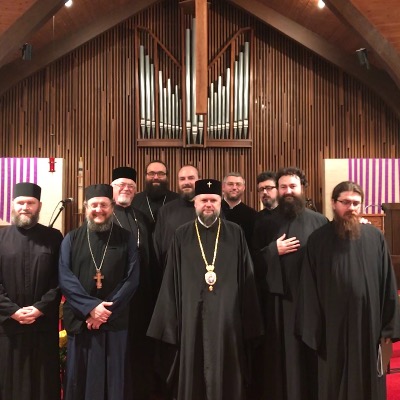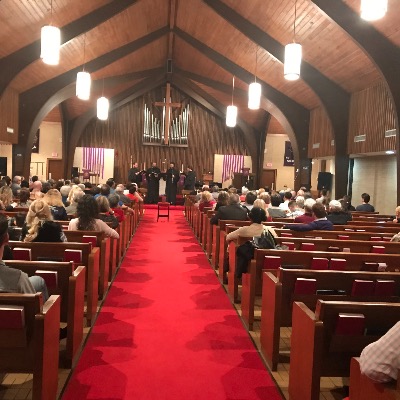 26 February, 2018 - On the first Sunday of Great Lent, the Orthodox Church celebrates the victory of the right faith over all heresies, especially the iconoclasm. At the Romanian Orthodox Mission Church Saint John Cassian of San Antonio, Texas, the Divine Liturgy was served by Father Dean Emeritus Dumitru Păun from the Romanian Orthodox Episcopate of America (OCA), together with Father Valentin Ilies and many faithful present. For a detailed article about this special event please click on the link below
https://www.mitropolia.us/index.php/en/552-sunday-of-orthodoxy-celebrated-in-san-antonio-texas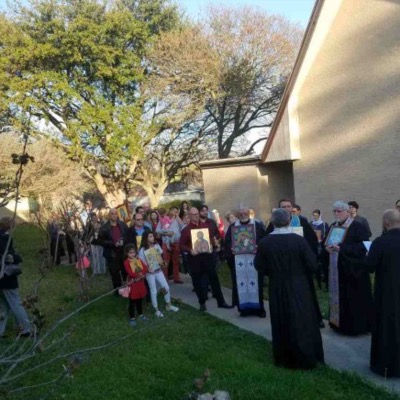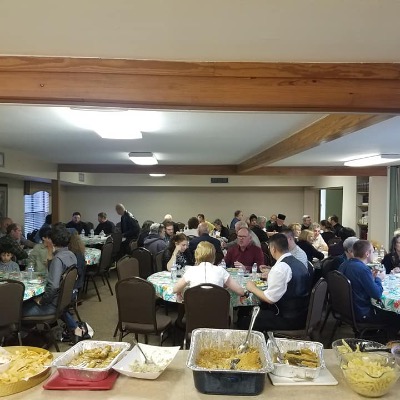 Rev. Fr. Valentin Dumitru Ilies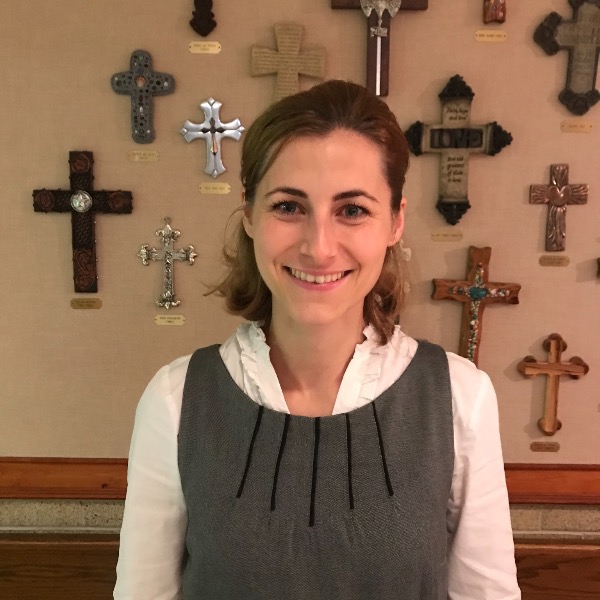 Rev. Fr.'s wife,
Cristina Ilies
Parish Council President,
Dan Rosca
Our church community is currently in the process of building a permanent location. If you would like to help us build our new church, thank you. Donations can be sent via check made payable to Saint John Cassian Romanian Orthodox Church or via PayPal to donations@saintjohncassian.org. Thank you for your support and we welcome you to service and our community.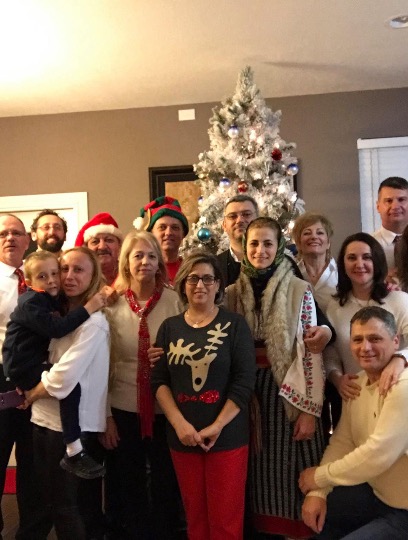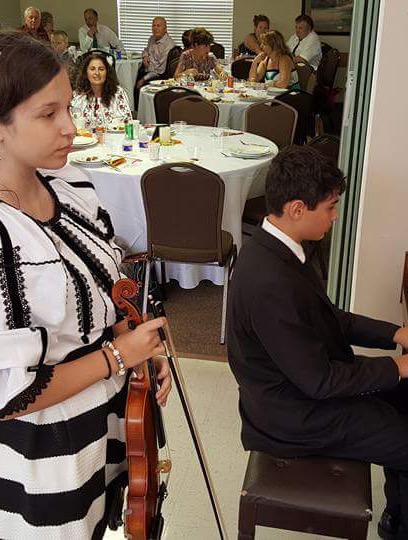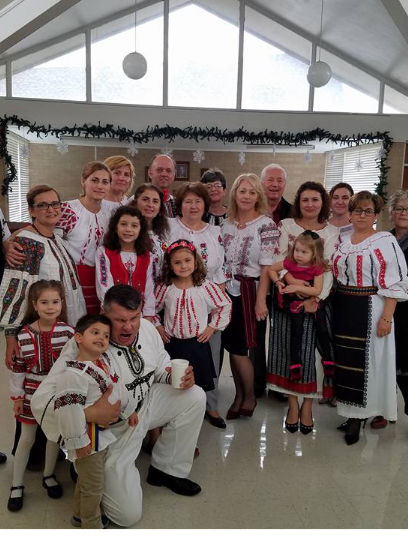 The Saint John Cassian Romanian Orthodox Church is a parish in The Romanian Orthodox Metropolis of the Americas.
For more information about the Metropolia please visit the link below.